The wheels and tires connect your vehicle to the road. This connection affects handling, ride comfort, braking and even fuel efficiency. They also contribute greatly to the look and style of your ride.
---
Wheels
Majority of car and truck wheels are made from steel or aluminum. The ones made from aluminum are also known as alloy wheels. Sometimes wheels are finished off with a chrome finish to give it a shiny look. Costwise steel wheels are the cheapest. Cast aluminum wheels are the next more costly option. Forged and mag wheels (also aluminum) are the most expensive wheels. Another factor which affects the cost is the size of the wheel. The larger the wheel, the more it costs.
Tires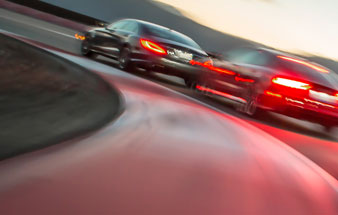 How are tires made? The core of a tire is a steel and nylon belt. The rubber is molded around this belt. Under high pressure and heat, the rubber vulcanizes and forms to the tread pattern machined into the mold. Manufacturers mix various additives to the rubber compound to affect handling, wet/dry traction and ride quality. The tread pattern dictates the ride quality, traction and handling.
What can go wrong?
Flat Tire
Worn Tires
Bent Rim
Anytime one of the above goes wrong, or anything else, bring you car to Corsa Auto and let our licensed technicians inspect it. We will do a thorough inspection and get you back on the road as soon as possible. We will make sure you have a peace of mind.